THE SOUTH PACIFIC
---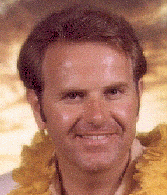 Aloha, talofa, and kia ora ehoa,
Hi, I'm Don. I love the tropical places of Polynesia. They are my favorite places in all the world.
Soft south ocean breezes fill the clean sea air with fragrant perfumes of tropical foliage and flowers, the surf pulsates upon the soft sand beaches, and the sun paints the skis with colorful arrays. Truly paradise is found upon the islands of the sea.
This set of pages will explore the various major Polynesian cultural sites of the Pacific. From the likes of Hawaii, Samoa, Tahiti, Tonga, Fiji, Marquesas, Easter Island, and the Islands of Aotearoa; these pages will present insights, background, and information into the wonderful world of Polynesia. It is further hoped that a much fuller understanding and appreciation of this wounderful people of the South Seas Islands may be obtained by perusing these pages.
---



HUNTER'S POLYNESIAN ISLAND PAGES



1. * A O T E A R O A * - That's New Zealand by its Polynesia name, "Land of the Long White Cloud".
2. EASTER ISLAND - A Most Mysterious Island.
3. FIJI - Fiji is Polynesian too.
4. HAWAII - My Favorite place in all the World.
5. MARQUESAS - A Polynesian People Extinct.
6. SAMOA - Islands of my Wife's Birth.
7. TAHITI - Islands of French Polynesia.
8. TONGA - Tonga and Raratonga.
9. UNDERSTANDING THE POLYNESIAN - Poly means Multi.
---
OTHER SOUTH PACIFIC CONNECTS
---
Favorite South Pacific Movies:
South Pacific
Hawaii
Mutiny on the Bounty (All three(5) versions)

---
Back Home to Hunter's
---
Hunter's Top Sites

South
Pacific

Book of
Mormon

Genealogy

Sports
---
hunterscastle@gmail.com
Speak to Me via this Mail Link if You wish.